Clients Who Trust us With Their Removals to France Have Time and Again Proven This to be a Great Decision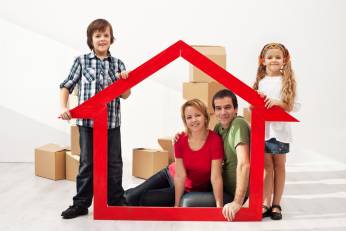 We, at Removals France offer a wide range of services for removals to France depending on your needs. The activity of our company is the complete transfer of the home and office, as well as individual items. We offer fast and high quality service at affordable prices by ensuring that your belongings will be moved quickly and safely. Insist on precision and a great attitude towards you, your property and premises. We have created a successful business model and have proven ourselves to be the cream of the crop in our industry and you can discover the very same thing, should you simply dial 020 3743 9356. We believe that our experience, personnel, technology, and work are comparable to the very best that can be found anywhere. Over the years, we have improved the way we work, we learned to select and motivate staff, so that high turnovers of workers are no longer a problem.

We have our extensive fleet of vehicles and supplies needed to move office equipment, personal belongings, appliances and more. Our brand has long been known in the territory of most big cities in Europe. Trucks and vans with our logo carry baggage all over the country, and the fact that we are seen and known is actually one of the guarantors of stability and a strong presence in the market for professional moving services, of your home and office alike. We are the ideal choice for any business, or individual in need of help with moving. Small household France moves are a major priority for us, as are those of larger companies too.

Even better, we offer exclusive deals just to move a small amount of furniture, because we know very well how convenient that can be too. Our team of vans and workers, is always ready to respond rapidly to an order for relocation to France. Besides moving homes and offices, we offer boxes and packing materials and assistance on all aspect of your big move. Enjoy and please call courageously, we will not disappoint you!

Whether you're looking great ever cuisine, artistic excellence and cultural prestige, there is no doubt that France tops the charts in Europe. France is the country that invented the word "chic" - being seductive and aloof, novelty-seeking and old-fashioned, but always characterized by its own uniqueness, it is the country which gave the world the champagne, dishes cooked in casseroles and Camembert cheese. It is celebrated mostly for its unique cuisine, you will find countless places to satisfy your whims. France is not only a place to drink and eat to your heart's wishes, there are lots of other things in this lovely country, besides first-class cuisine. However many times you visit, you can always find something new, because each corner has a story. Allow yourself to get lost and found in it. Throw your guide handbook away and leave this country to show you it's charm, small secrets and breath-taking views. Everywhere you go, you will find new treasures. They say that beauty is in the little things and with time and experience, this place proves that this is true. Paris, especially, is a place of extremes, where you can see everything and still be enchanted. You can expect almost anything, because everything is unique and with character, proving to be yet another advantage of settling on France removals with us.

Once your goods and our team arrive, be sure to provide us full access to your new premises. Open the doors wide and close all windows! Authorize a relative or employee to comply with the proper arrangement and distribution of all your personal items. If packing and unpacking are included in the services you requested, your relocation overseer will instruct staff to unpack your belongings and appoint someone for collection and disposal of your used packaging material. We recommend that you contact us for any and all instances of you moving to France at least 3 days head of the move, to ensure everything runs smoothly without causing any issues. Most businesses and organizations in Bulgaria are not able to move immediately and with flexibility, but you can count on us, even for that.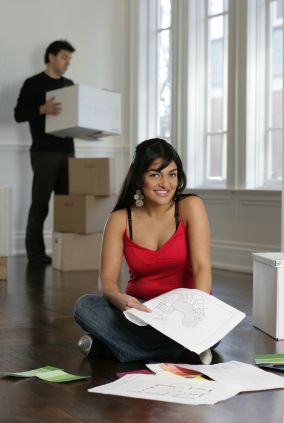 Swiftly, responsibly and confidentially moving your office or home can literally be done faster than you may have expected. Using a well-established process and a reserve of know-how on moving, we are able to help move your office to France in almost no time. The process of moving internationally is an important step in the life of every person moving to another country. At some point, you can always have your office, home, or belongings moved to France. At this moment, the right choice of company for international relocation, is us. This choice will affect your life after your move in a positive or negative aspect, for a long-term and we ensure it will only ever be good.

When you decide to trust us - an already experienced company when it comes to moving abroad, and a leading company for local services, you can reduce the stress, which moving to France causes. It is always easier when you have the an experience of honesty and professionalism! We can be helpful with any international move and transport personal belongings within Europe and worldwide. We react and deal in the shortest possible time by moving from ANY point in Europe and back, and at the best possible price! Our employees are specially trained to work with local and international moves and our drivers, should you be using them, have a solid background on the roads of Europe.
We have a transport fleet of new vans and trucks where your luggage is always safe and secure under the protection of the best insurance. Besides insurance, you get and something much more important-our FULL financial, material and moral responsibility towards any possible damage to your goods. Have you ever thought how you perceive your belongings? Do they tend to reflect your personality, whether containing luxury, sentimentality or just making your life more comfortable?

The basic principles that built the success of Removals France are: honesty with clients and business partners, respect for persons and their property. Thus, guided by these principles, we perform international removals to France with speed and reliability. If you need to make sure that everything goes right, calling 020 3743 9356 is most certainly the perfect first step.